Country house with shared or private accommodation
Located in Villafranca Montes de Oca, La Alpargatería is a typical Castilian country house split into three floors, with 2 living-dining rooms (one with fireplace) and a beautiful attic area with an old smokehouse kitchen.
Situated 36 km from Burgos and 34 km from Santo Domingo de la Calzada.
Licensed under CRA 09/220

Sleeps 1-10

From €30 per person, per night
Book now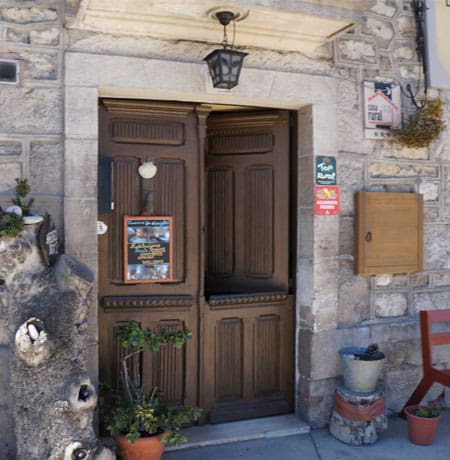 Opened in 1996 in the foothills of Sierra de la Demanda, it was given this name due to the town that used to be there and which was left uninhabited in 1956. As well as offering spectacular views, there is a beautiful beech grove, and the ruins of the old school walls and various houses still remain to this day.
Just a hundred metres further along, you will find the gorge that leads to the Alba dam, just 1 km away from the chapel. It is a small, narrow gorge with the Oca river winding through it, between huge rock faces that lead straight to the wall of the dam, around 300 metres upstream.
Just 2 km away you will find our Romanesque chapel, Ermita de Oca, built on a Celtiberian shrine dedicated to the Goddesses of the earth. Destroyed and rebuilt countless times over the centuries, as such a sacred place could never be left to ruin…
FIND OUT MORE